Short Comics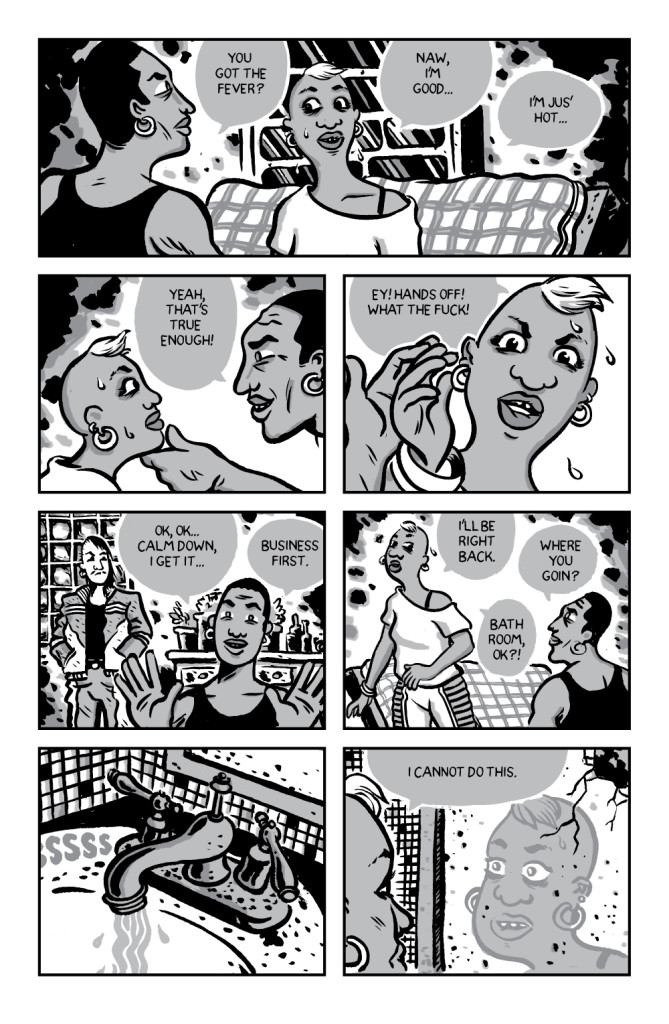 Fever. Excerpt of a short story which will appear in the upcoming Sci-Fi San Francisco, to be published by Skodaman Press. 2013.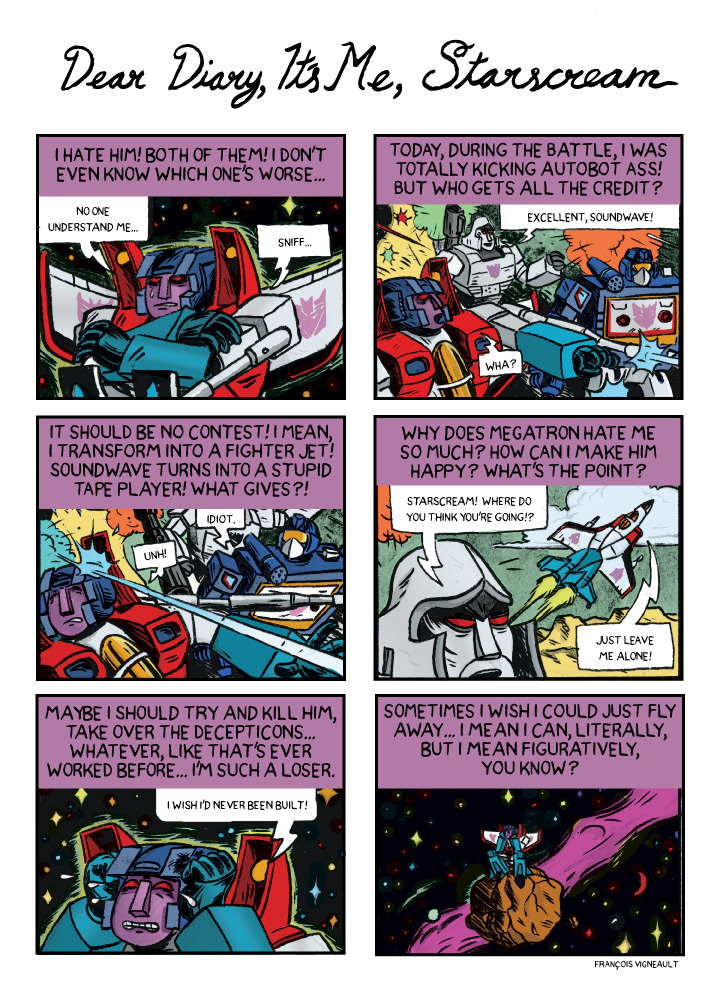 Dear Diary, It's Me Starscream. Single page comic originally published (in black and white) in Tea Party Magazine. 2007/2012.
A single page comic from Papercutter #17, an anthology of stories written by Jason Martin. I also drew the back cover for it, which you can see here. 2011.
Battle of the Headlands. Based on a real-life encounter in the Marin Headlands. 2011.
Winter, 1812. A couple of pages from a short comic set during Napoleon's invasion of Russia. Read the whole story over at the Study Group Comics website. 2011.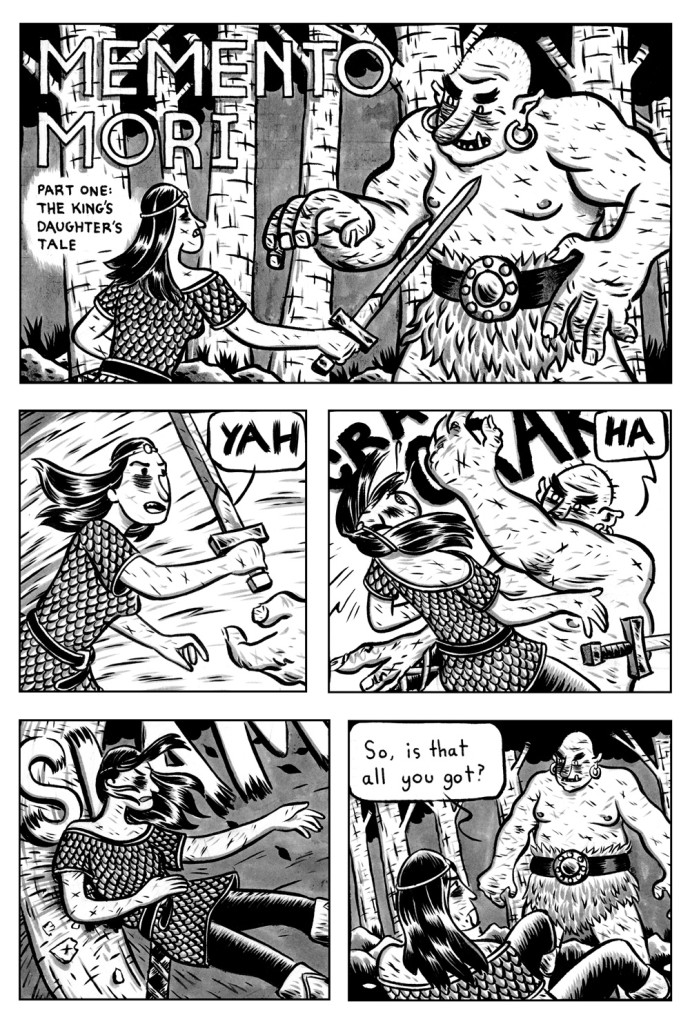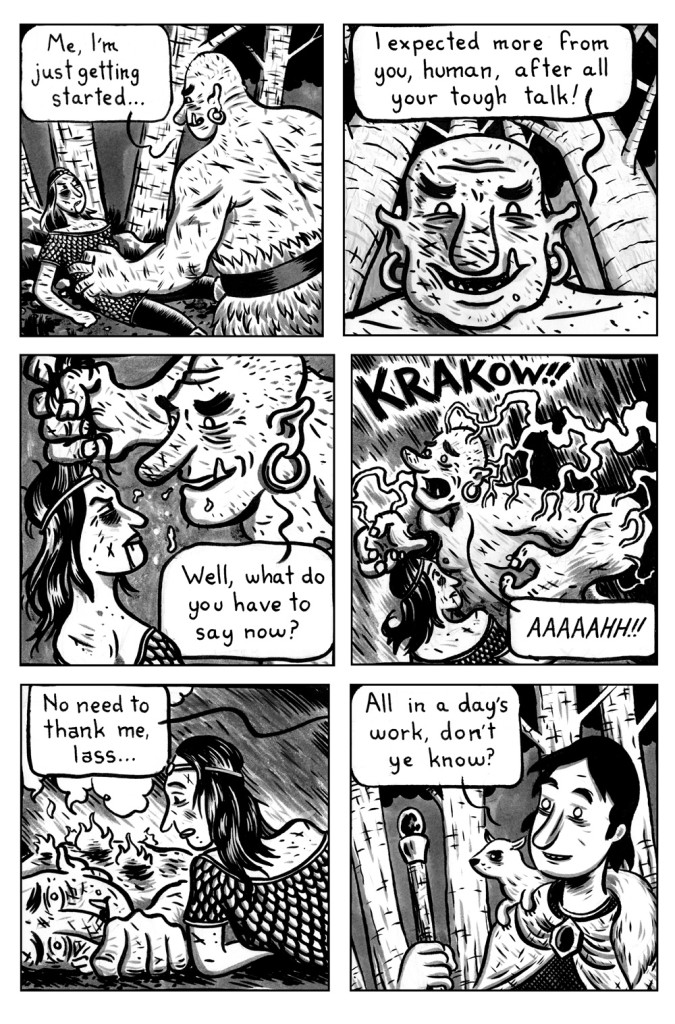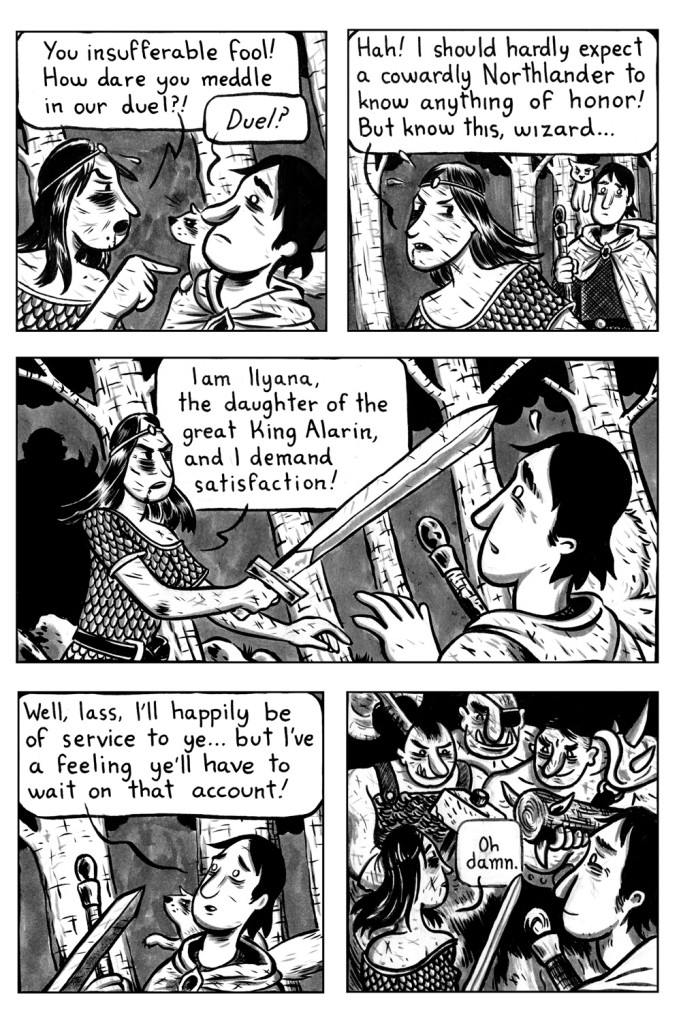 Memento Mori. A few pages from my contribution to ELFWORLD vol 2, #2. 2010.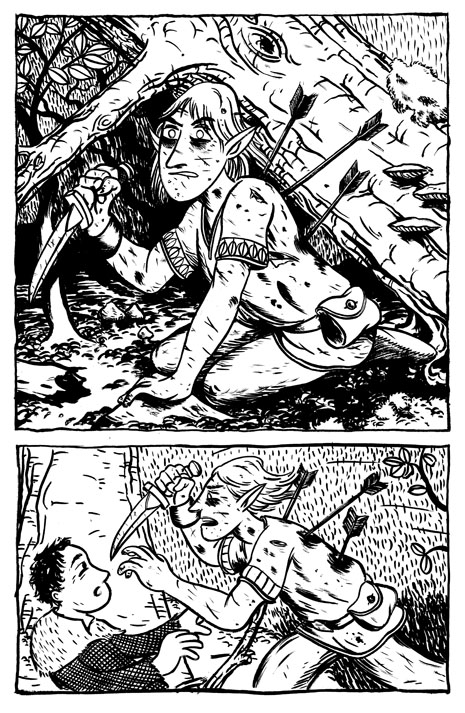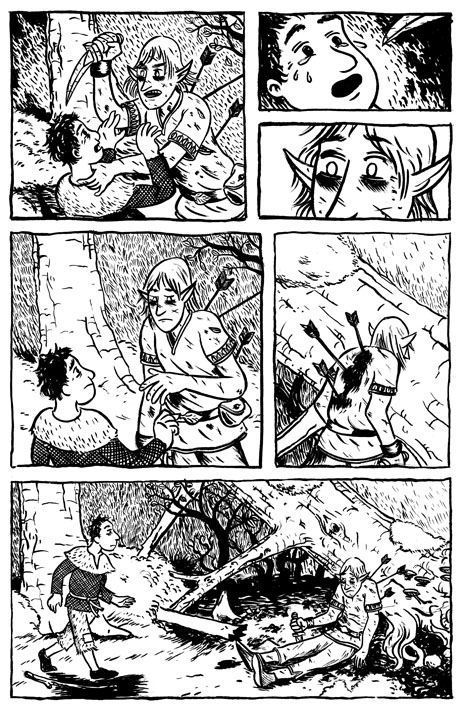 Melee. A couple pages from my contribution to ELFWORLD volume 1. 2007.